Wedding Special $229.99 Book 6 or More and the Groom's is FREE!
FREE SHIPPING ON ORDERS OVER $99
Byron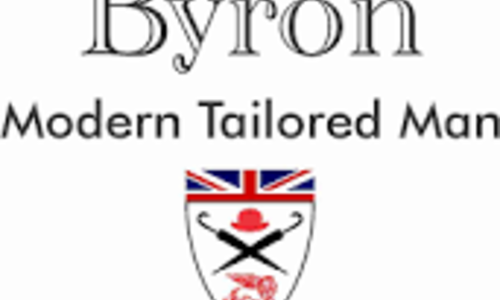 We're passionate about men's clothing. Every detail is scrutinized to complete the perfect fitting garment.  From the fabric choices to each hand stitch in every Byron garment.  Ultimately a suit jacket is judged by its fit, and the essence of the British look is to be trim and fitted, but not tight and still very comfortable.  Those  seemingly diametric notions have been perfected through generations of the British apparel industry.  Although this look is particularly fashionable throughout the world today, we have always viewed this is as the proper fit. The essence of the time tested British style is captured in every Byron garment.